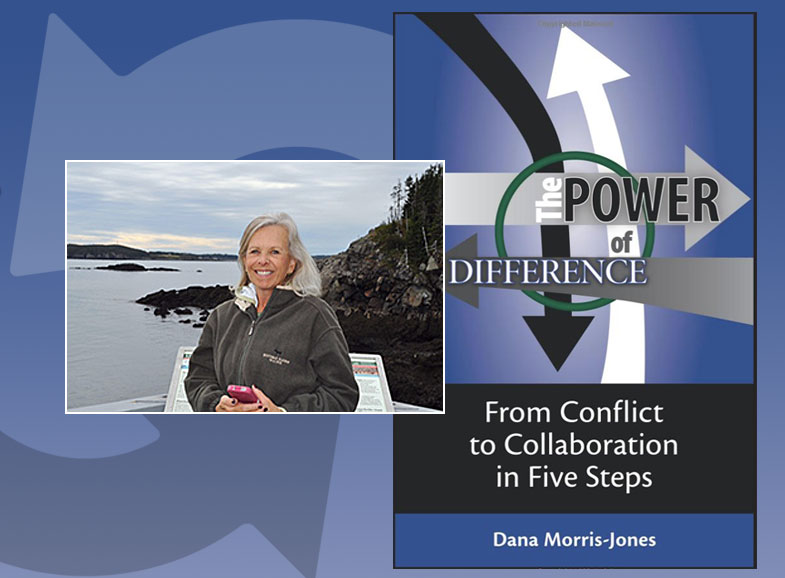 Dr. Dana Morris-Jones, Principal and co-founder of The Delphi Group in Scarborough, is shaking things up in the organizational conflict resolution world. Her new book, The Power of Difference: From Conflict to Collaboration in Five Steps, offers a unique model for resolving differences and shifting cultures from damaging, self-serving competition to success-sustaining collaboration.
Dr. Morris-Jones explained what prompted her to write this book: "My client experiences over many years led me to feel they weren't using all the existing resources to solve their most significant differences; things that relate to how we work together to achieve our common goals. I have a background in both Organizational Development (based on Social Psychology) and mediation, which overlap significantly but have very different underpinnings. Realizing this, I pulled together what we know from these two fields to create a practical, user-friendly roadmap."
Since it's been published, several wonderful things have happened for her. She's received many glowing reviews on Amazon. She's been invited to teach at the Federal Executive Institute, with very high marks for her case-based approaches. And recently a Maryland-based leadership organization secured a grant to provide 150 copies of her book to its members.
She said, "It's such a relief to finally have the book be a reality. I hope it's helpful to leaders, managers, trainers, consultants, coaches, and others involved in conflict resolution." The book is on Amazon, but if you're a professional who works on conflict resolution with clients or students, Dr. Morris-Jones will gladly send you a review copy. Email her at dzmorr(at)TheDelphiGroup.com.