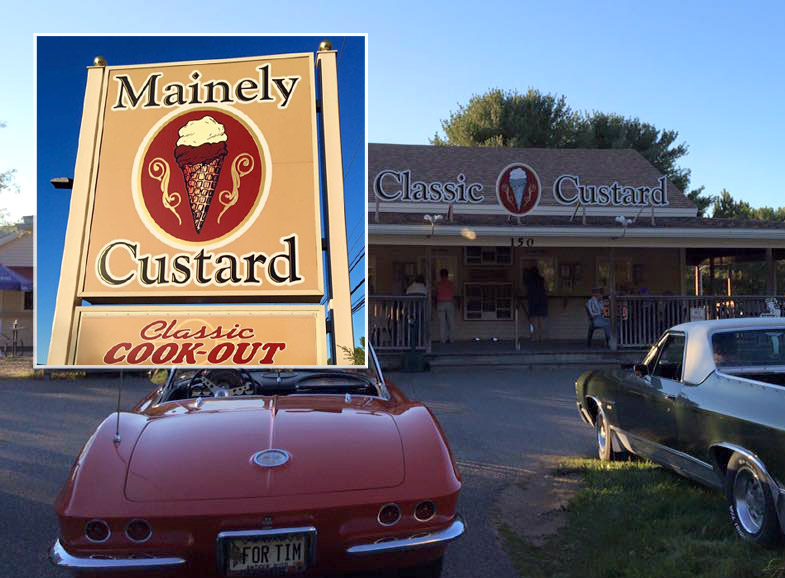 Fascinating fact from Rebecca Gagnon: "Custard is similar to any other ice cream except it uses egg as an emulsifier. This makes the product a lot smoother and creamier." Now you know why Mainely Custard is a popular destination every summer in Freeport and Kennebunk.
Rebecca told us she didn't create the business, but she had worked at the original Freeport location since she was 14 and knew the ins and outs of the business. She said, "After I picked accounting as my career and attended Franciscan University, the former owner was beginning to talk about selling the business. My parents and I decided it would be a good investment with possible growth in the future."
In 2015, Rebecca, Jim, and Lisa Gagnon became the new owners of Mainely Custard and Classic Cookout. They're committed to maintaining the highest level of fresh, quality ingredients in everything they make, along with the fast, warm, and friendly service that their customers have come to know and expect.
Throughout the summer months, they offer a special " flavor of the day," which may include delicious sounding Tahitian Vanilla, Key Lime, Chocolate Malt, Black y Raspberry, or Brownie D'Lite. The business has been doing wonderfully well in Freeport, and they opened a Kennebunk location in July 2017. Rebecca mentioned, "We are not year-round because it gets so cold in the winters."
Visit www.mainelycustard.com for hours, flavors, and more.