Central Provisions, established in 2014, is normally an internationally inspired small plates restaurant that uses local ingredients. But COVID-19 changed all that, and Paige Gould and her team took action to survive. She told us, "We've changed our restaurant in so many ways over the last year. The front of the restaurant has been turned into a little market that sells provisions, wine, and beer, as well as a selection of sandwiches and sides. We'll be doing this pop-up through April."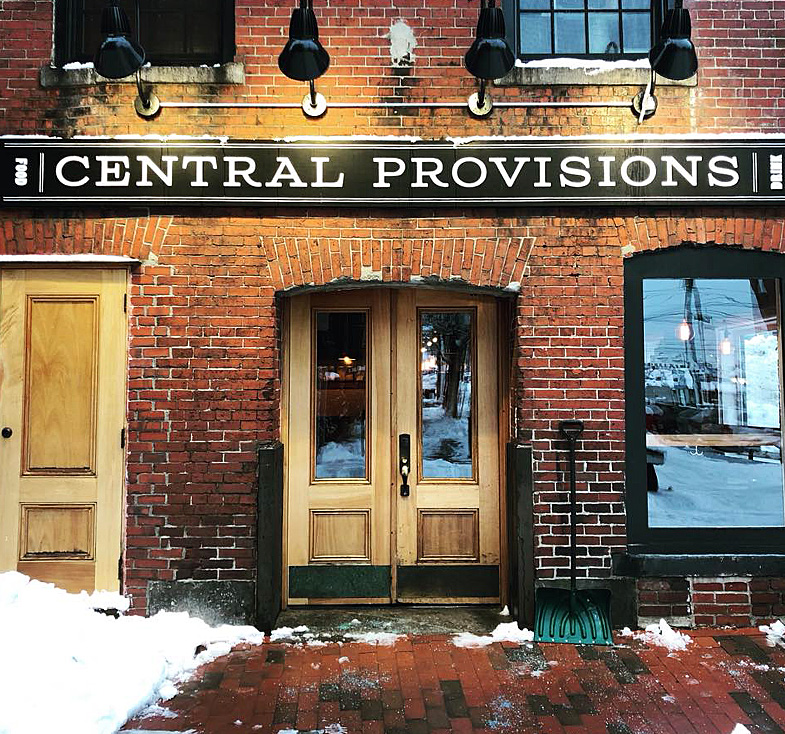 Paige said that they completely changed their restaurant model three times in the past year. In July 2020, they started a "Tiki Takeover" pop-up to give guests the concept of escapism. They also offered a dining patio, which they hadn't done before. In October, they transitioned back to indoor dining… but by the time November rolled around, they didn't feel comfortable continuing indoor dining with COVID numbers going up every single day.
Paige said, "I cannot stress how incredible our staff has been throughout this whole process. On a daily basis, there are new challenges that arise, and they are amazing at just rolling with the punches. We would never be able to do it without them." She added this request to support all local restaurants: "All of your favorite restaurants are struggling right now. Please support them in any way you can. Get takeout. Buy gift cards and wait to use them. If you can't afford to help in monetary ways, share their posts on social media and encourage other people to eat there."
For more information, visit: www.central-provisions.com.