Folly 101 has been a favorite Old Port shop for 19 years now, offering simple, gorgeous, hand-selected products for the home, plus body products, and more. It's always been a popular destination for locals and tourists. Winter was always a slow time, and owner Astrid Vigeland would shut down in February to renovate and freshen up the inventory…but they were doing a tremendous business each year.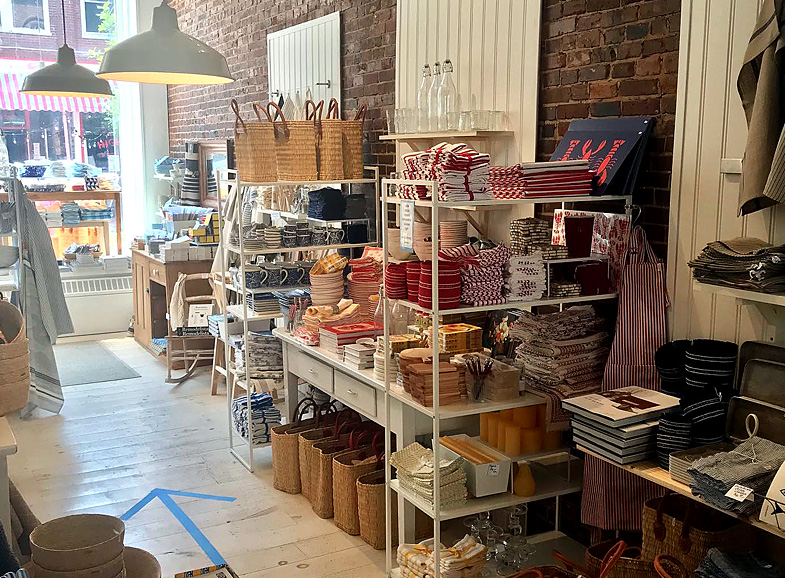 And then the pandemic hit. Astrid said, "We had to shut down in March, and then we opened back up in July. We really didn't know what to expect. We contacted our long-time vendors and found that most of them hadn't shipped for four months, so we were able to get some products. We took out a small loan to order shipments to, then we hit the ground running."
She told us that she and Emily, her store manager, were prepared for a COVID battle. But customers have been amazing. She said:

"We're seeing the best of what people can be: kind, generous, everyone using masks. We've had locals say, 'I haven't been out in 5 months, and you're the first store I've been to.' I'm cautiously optimistic for the rest of the year. We're doing all we can to make our store ready for Christmas, where we do a third of our annual business. All we can do is hope and take it one day a time."
Folly 101, located at 101 Exchange St, Portland, is currently open 20 hours a week. Customers can order products to be shipped or for curbside pickup via Facebook and Instagram.
• Visit Folly 101 on Facebook
• Visit Folly 101 on Instagram